Contenu
Colonne
Colonne
Our teaching methods are adapted to your objectives
Colonne
Colonne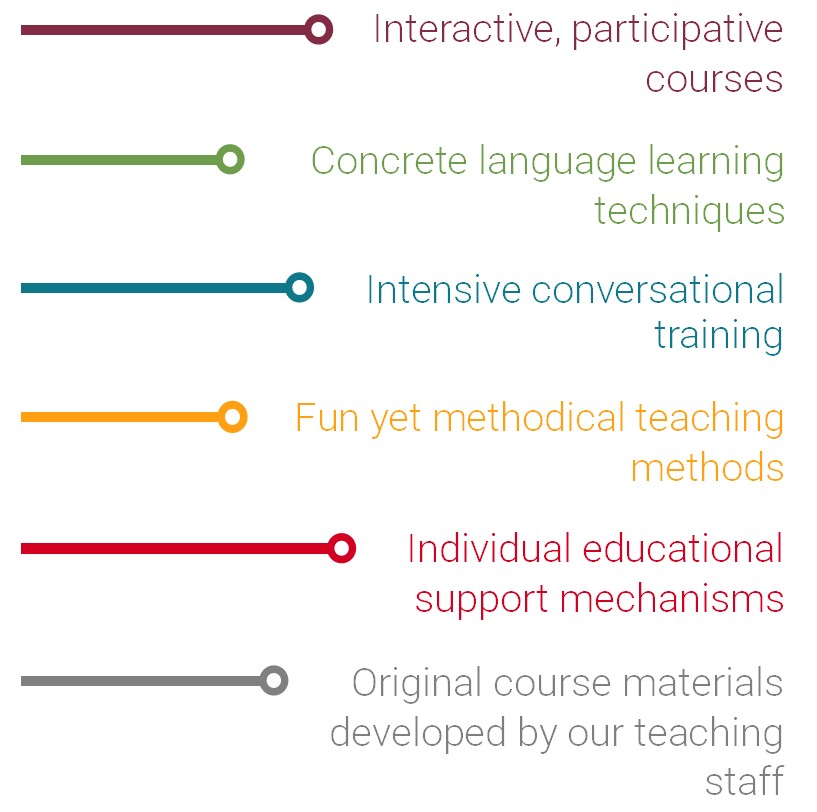 Colonne
Our small-sized classes allow you to learn French effectively and to benefit from an educational approach that is based on real language learning needs. We aim to position every student as the protagonist of their learning experience, involving them fully in each class and in the daily life of our school.
As soon as you arrive at the École Suisse, we identify your learning needs through individual language proficiency testing and interviewing, and then each week, we conduct individual surveys to understand how to best adapt our class practices to achieve your learning objectives.
Our methods guarantee practical French language learning through real-life interactions. Our approach creates a group dynamic that promotes language exchange and individual participation in a friendly, relaxed and conducive environment.
Our course materials are entirely developed by our teaching staff and are constantly being updated and improved. We favor clear, functional teaching methods that ensure a pragmatic and methodical approach to language learning, invoking situations and themes that are taken from French daily life and that are replete with French culture.