Image
Image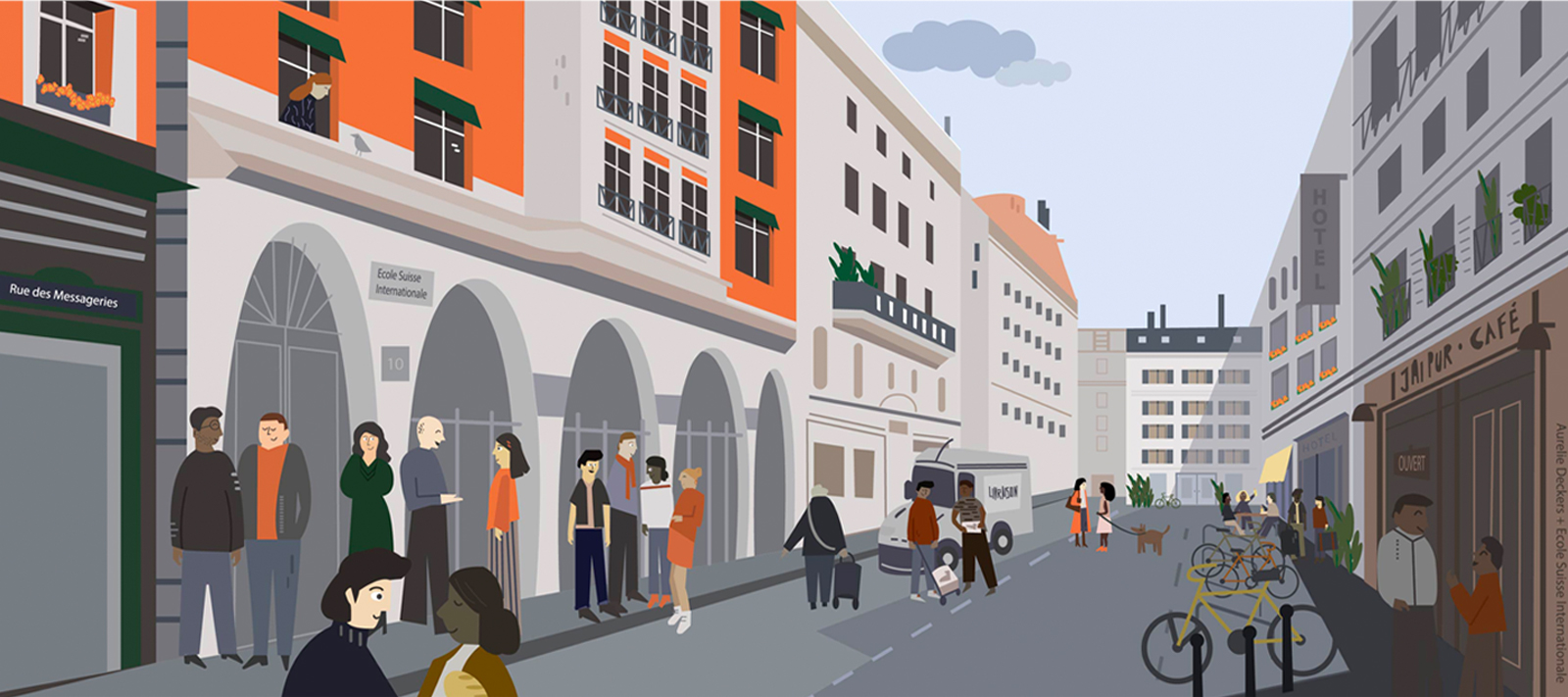 Contenu
Colonne
Colonne
Study French in a friendly, family-oriented school right in the heart of Paris
Colonne
Colonne
Learning French at our school in Paris means studying the language in an intimate setting geared towards oral communication, alongside a diverse group of other adults of varying ages, nationalities and professional backgrounds.
Our superbly-designed building provides open, light-filled learning spaces that are conducive to convivial exchange: a serene, friendly environment in which to fully optimize your French language learning. 
We offer the opportunity for authentic interaction in French with teachers, administrative staff and other students, especially during study breaks and lunchtime, enjoyed communally for those who wish.
In order to cater to your specific learning needs, our French school in Paris offers the following options all year round: 
► FRENCH LANGUAGE CLASSES IN VERY SMALL GROUPS
► CUSTOMIZED LEARNING PROGRAMS FOR PROFESSIONALS
► TEACHER TRAINING FOR FRENCH LANGUAGE TEACHERS
To help you enjoy the sights and discover the hidden gems of Paris, we propose cultural outings every Wednesday afternoon, led by the Parisian members of our teaching staff: discover new neighborhoods, visit the latest exhibitions and enjoy cultural events.
► FIND OUR LATEST CULTURAL OUTINGS IN OUR NEWS SECTION
Our French school is located in a typically Parisian neighborhood in the heart of the nation's capital - a bustling and attractive area with many shops, restaurants and cafés.
Near to Montmartre, the Canal Saint-Martin, the Opera Garnier and the Grands Boulevards, our school is the ideal base from which to discover the French capital, the Parisian way of life and all the city's most spectacular historic sites.
A few meters from the Poissonnière metro station and a ten-minute walk from the train stations Gare de l'Est (trains to Germany and Central Europe) and the Gare du Nord (RER to the CDG Airport, Eurostar to England, and Thalys to Belgium or the Netherlands), our language school can be easily accessed from whichever direction you are coming from.
Our school proposes a free service to assist our international students with finding ACCOMMODATION IN PARIS.
The École Suisse Internationale is certified by eduQua, the preeminent Swiss quality label for further education institutions, and is an official member of the Groupement FLE, a professional grouping of French language schools, guaranteeing a consistently high standard of service to students seeking to learn French in France.
► DISCOVER STUDENT REVIEWS AND COMMENTS
Colonne
Colonne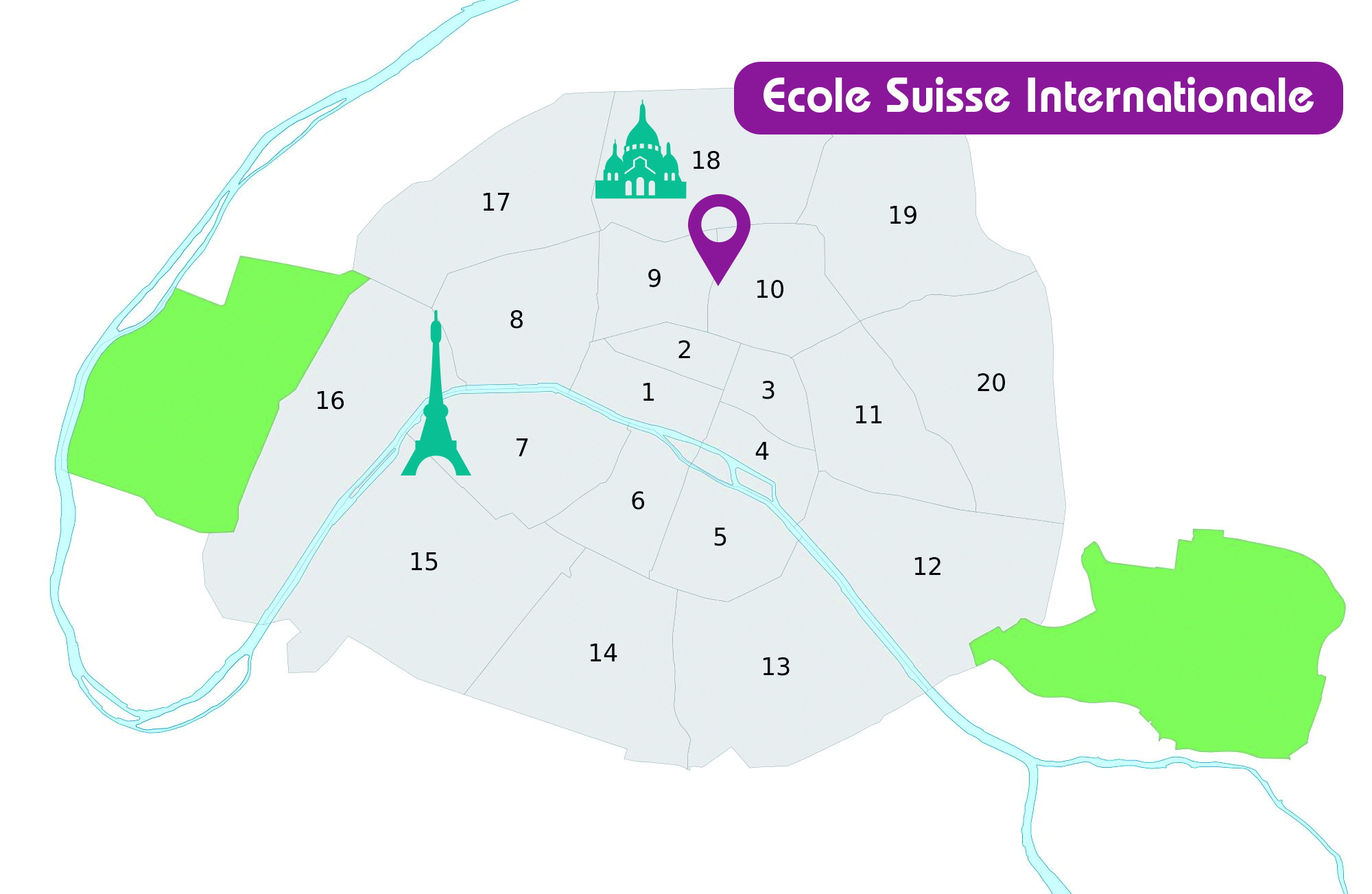 Colonne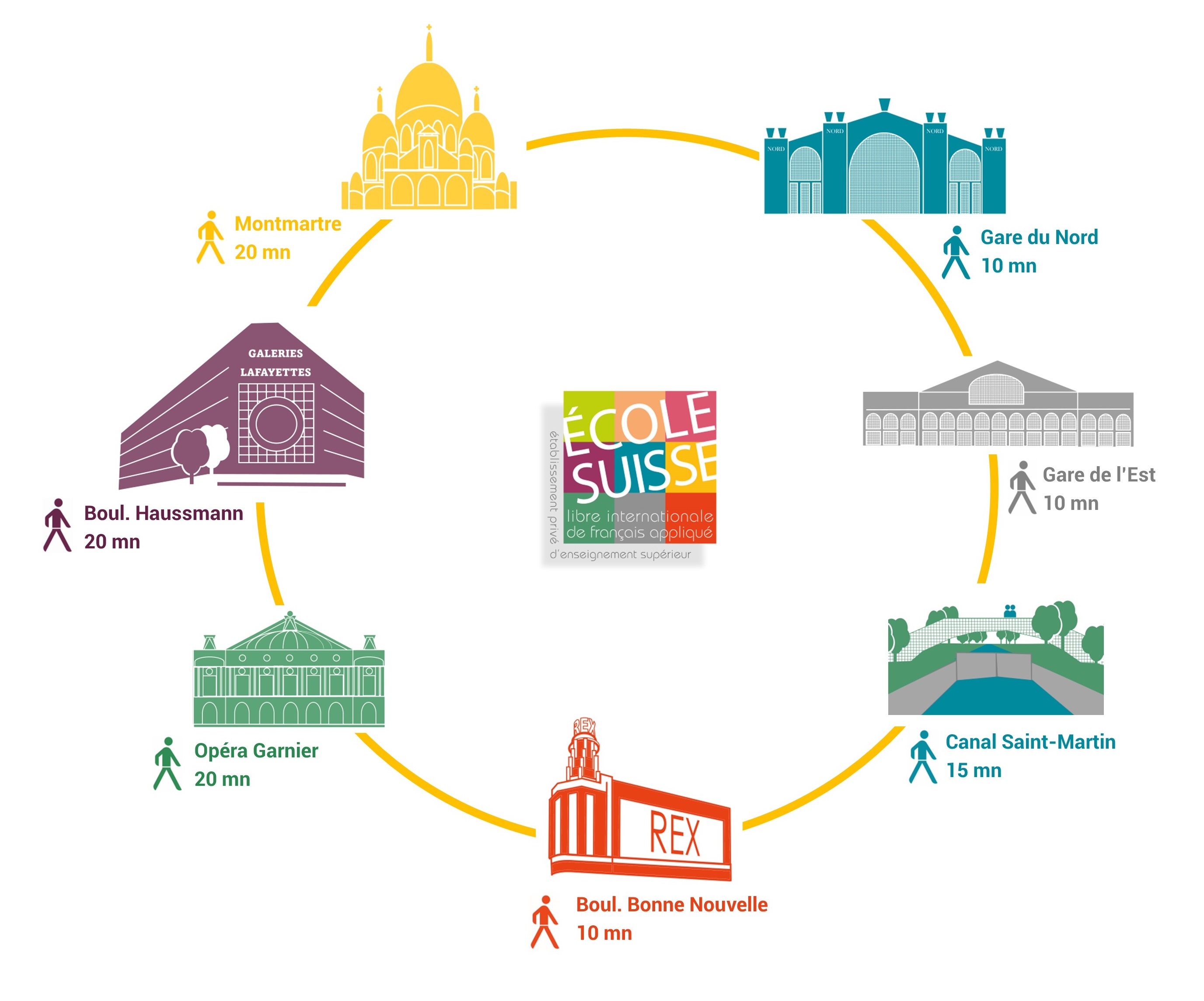 Colonne
Colonne
The École Suisse Internationale has implemented a strict health protocol to guarantee student safety. Our small-sized school (on average 20 to 30 students), with its spacious premises and excellent teacher-student ratio enable us to provide high-quality tuition, all while respecting health regulations and encouraging preventative measures.
Colonne
Colonne
Messageries 10
The magazine of the international students of our French school in Paris
Find all the issues of our Parisian magazine:
Actualité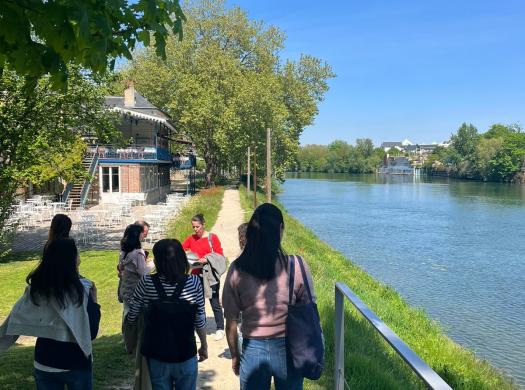 What's happening in Paris
A seulement 20 minutes de RER de Paris, se trouve la ville de Chatou, située en bord de Seine dans le département des Yvelines.
Colonne
Colonne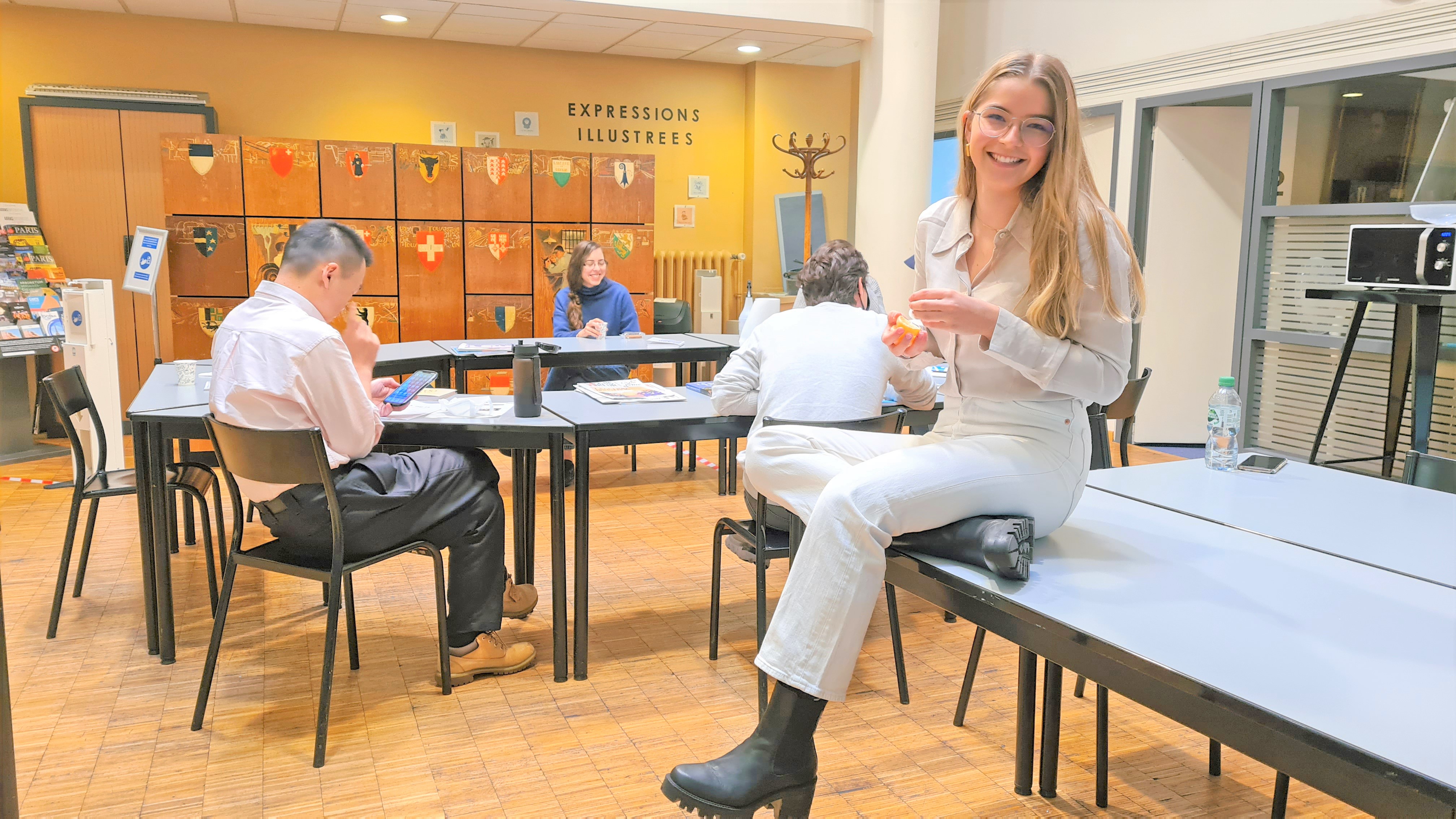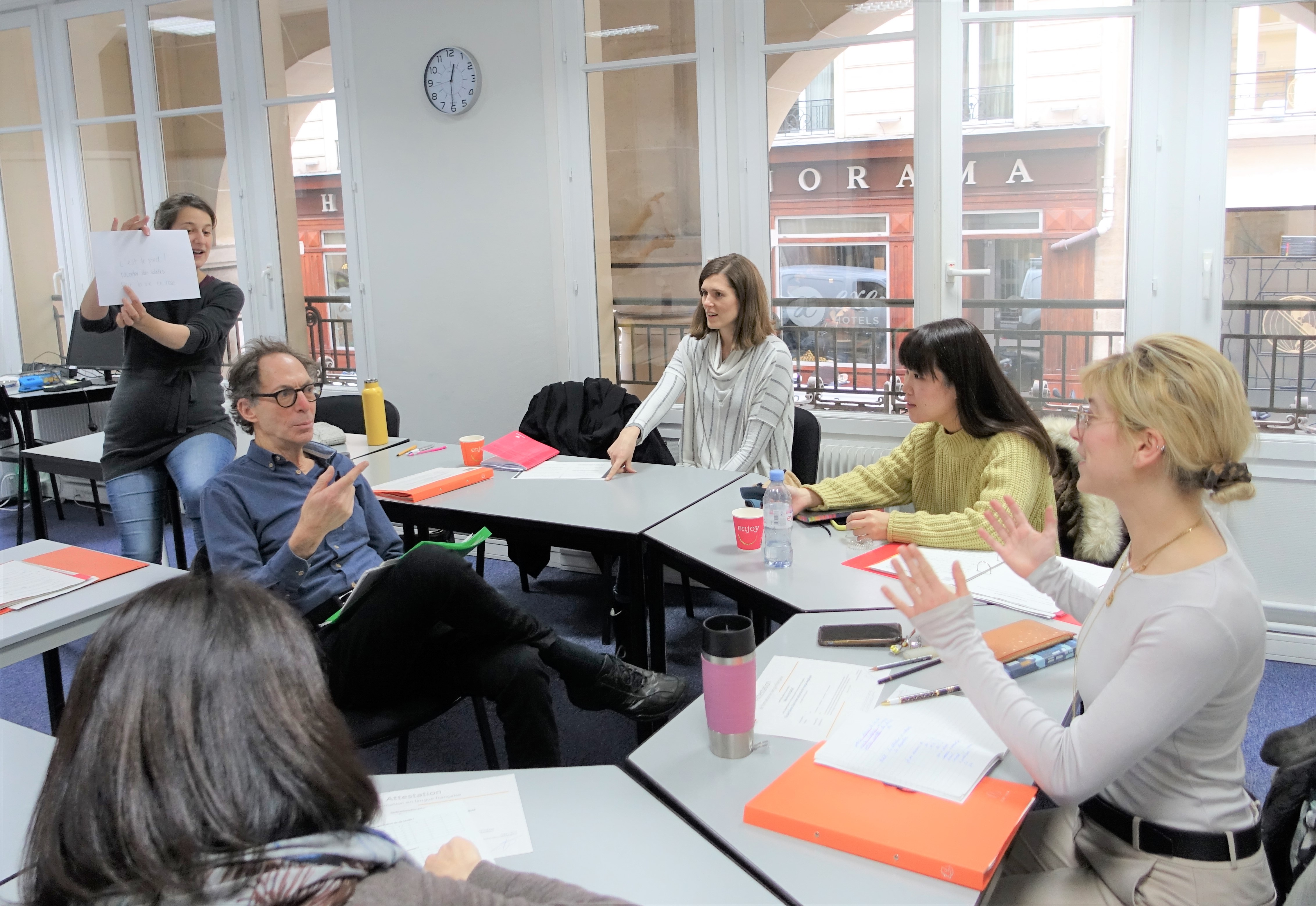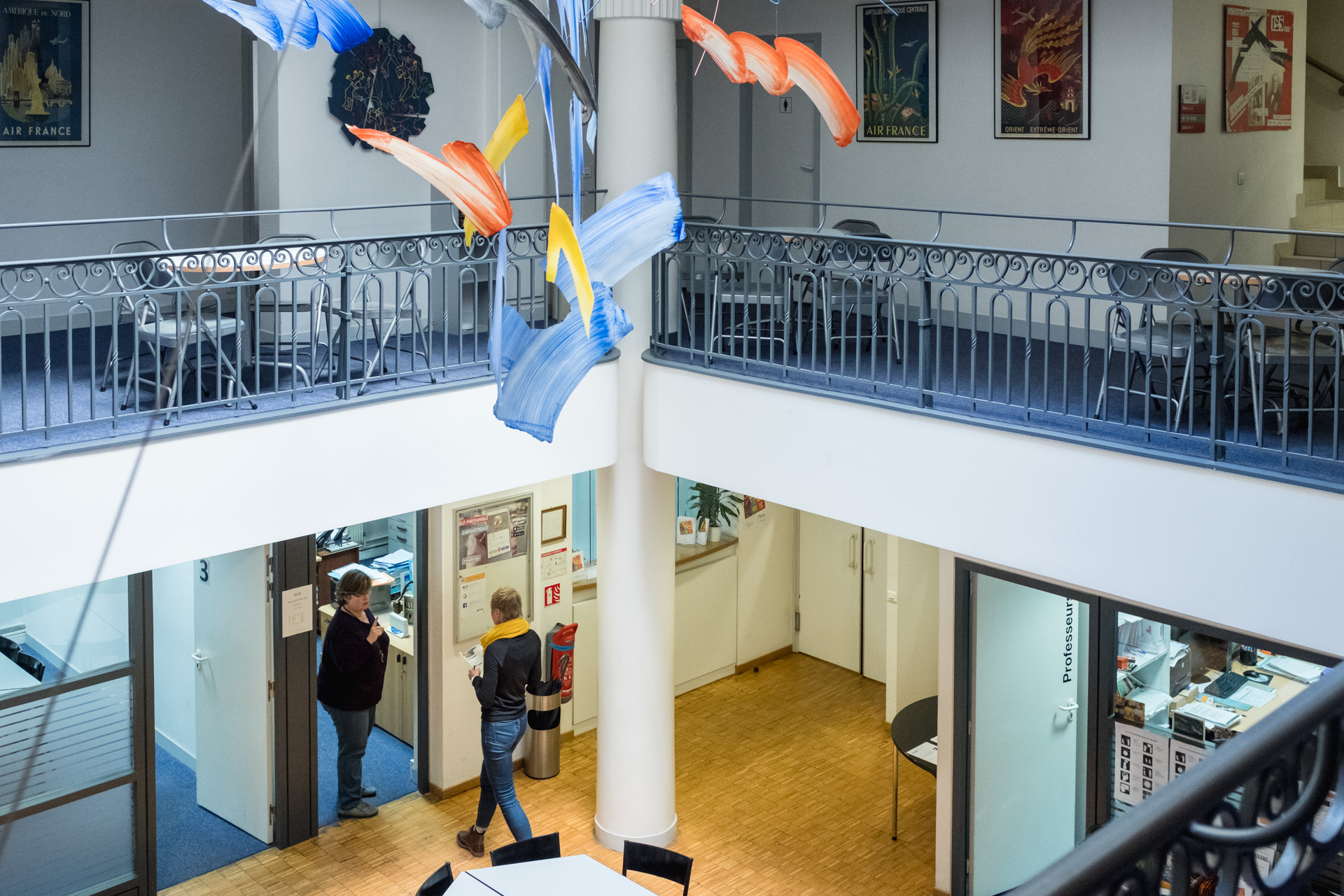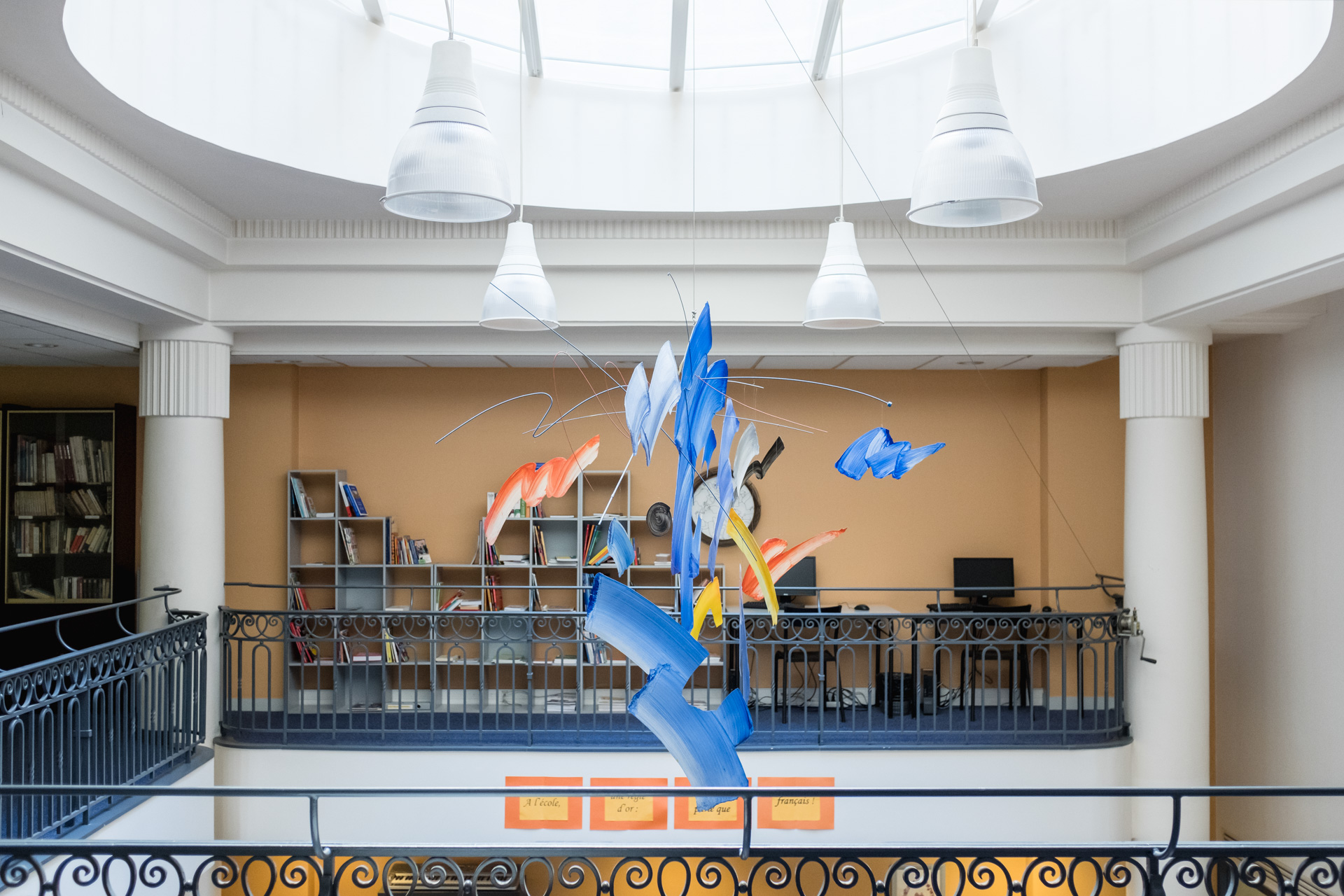 Colonne