Image
Image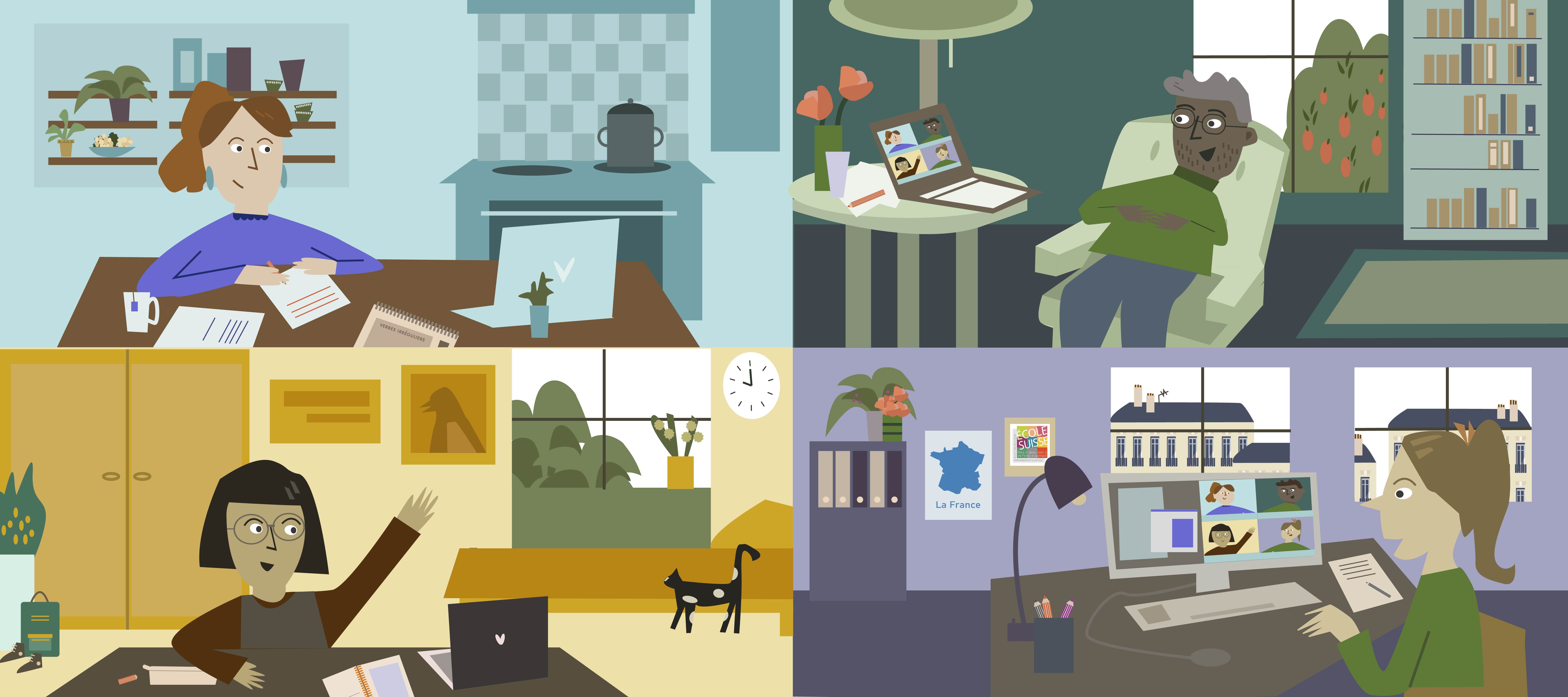 Contenu
Colonne
Colonne
Dynamic and motivational online French classes 
Study French online in a truly interactive way from your place of work, school or home.
Our school proposes different online French language programs.
► ONLINE NIGHT CLASSES: 2 x 1½-hour sessions per week in small groups (4 - 8 students).
► PRIVATE ONLINE CLASSES: customized options for one-to-one learning, two-person or mini-group classes.
► ONLINE TEACHER TRAINING: classes for French teachers on themes related to French language and culture and teaching techniques.
► ONLINE GROUP PROGRAMS: general French classes for high school groups or education professional trainees, intensive preparation for the DELF B1 or DELF B2 exams.