Contenu
Colonne
Colonne
Quality service guaranteed
Colonne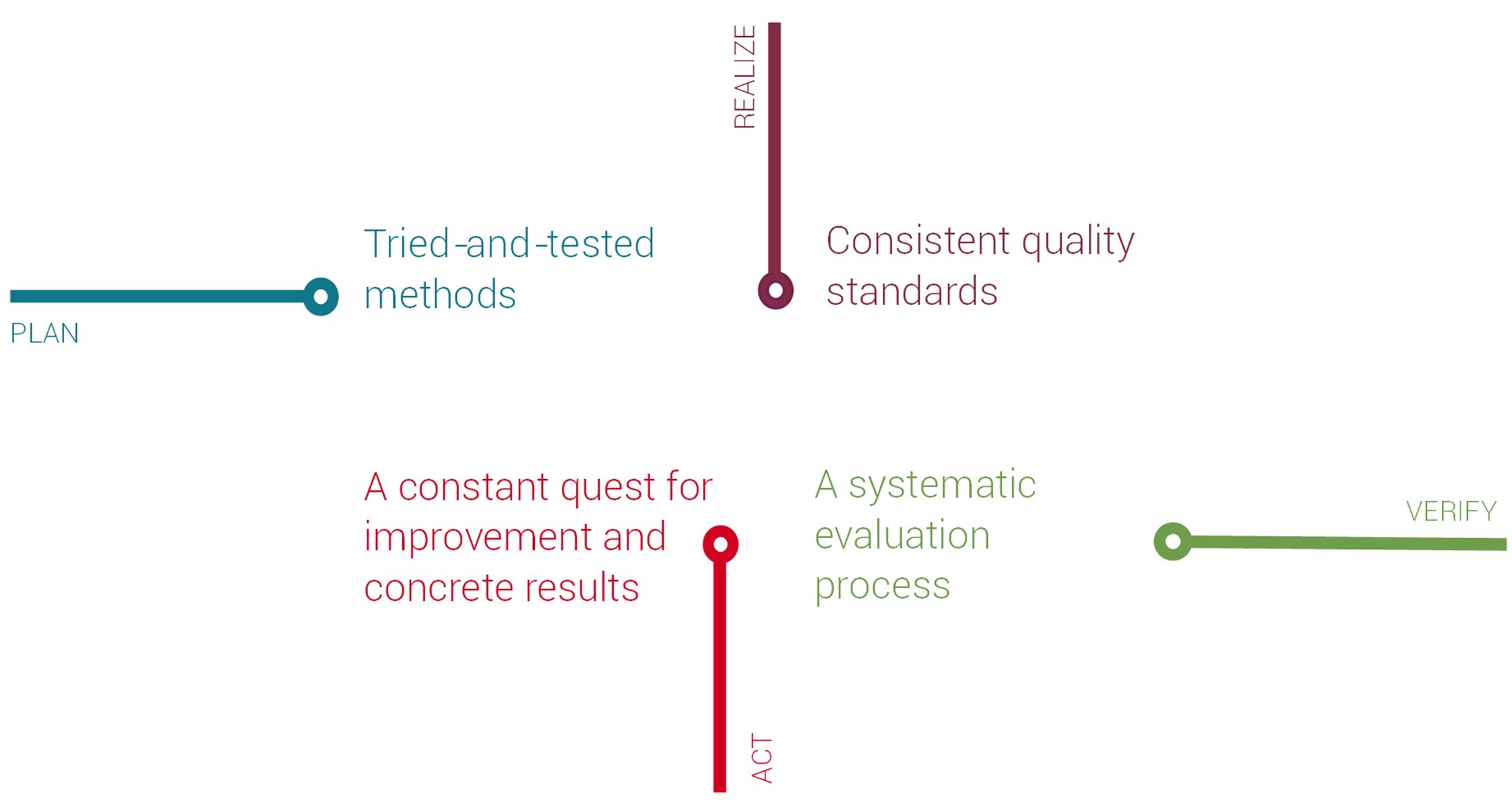 Colonne
Colonne
Tried-and-tested methods
EduQua-certified quality process.
Association status as per the 1901 French law.
Complies with the collective agreement pertaining to training organizations.
Registered as a private establishment of higher learning with the Academy of Paris.
Groupement FLE quality standards and code of conduct.
Training programs based on the Common European Framework of Reference for Languages (CEFR).
Accredited examination center for CCI Paris-Île-de France and France Éducation International.
Colonne
Consistent quality standards
A full range of services: French classes, accommodation options and cultural outings.
Teaching methods that encourage communication, interactivity and provide effective learning strategies.
Original course materials designed to help students acquire linguistic, pragmatic and intercultural skills.
Outward-looking activities that consider local sociocultural realities.
A welcoming, functional learning environment.
A committed team of qualified, experienced teachers.
A strong focus on students' well-being.
Colonne
Colonne
A systematic evaluation process
Initial proficiency test conducted to determine each student's needs.
Regular verification of knowledge acquired and learning methods adopted (tests, assessments, self-evaluation).
Ongoing dialogue and exchange with students.
Weekly satisfaction surveys.
Optional monitoring visits for all accommodation options.
Co-evaluation procedures for teaching staff via class audits and individual student interviews.
Ongoing relationships between group leaders and advisers.
Colonne
A constant quest for improvement and concrete results
An appraisal sent to group leaders and advisers containing a full recap of course performance, evaluations conducted and recommendations given.
Adaptation of internship options.
Readjustment of programs.
Renewal of teaching materials.
Ongoing teacher training.
Colonne
Colonne