Image
Image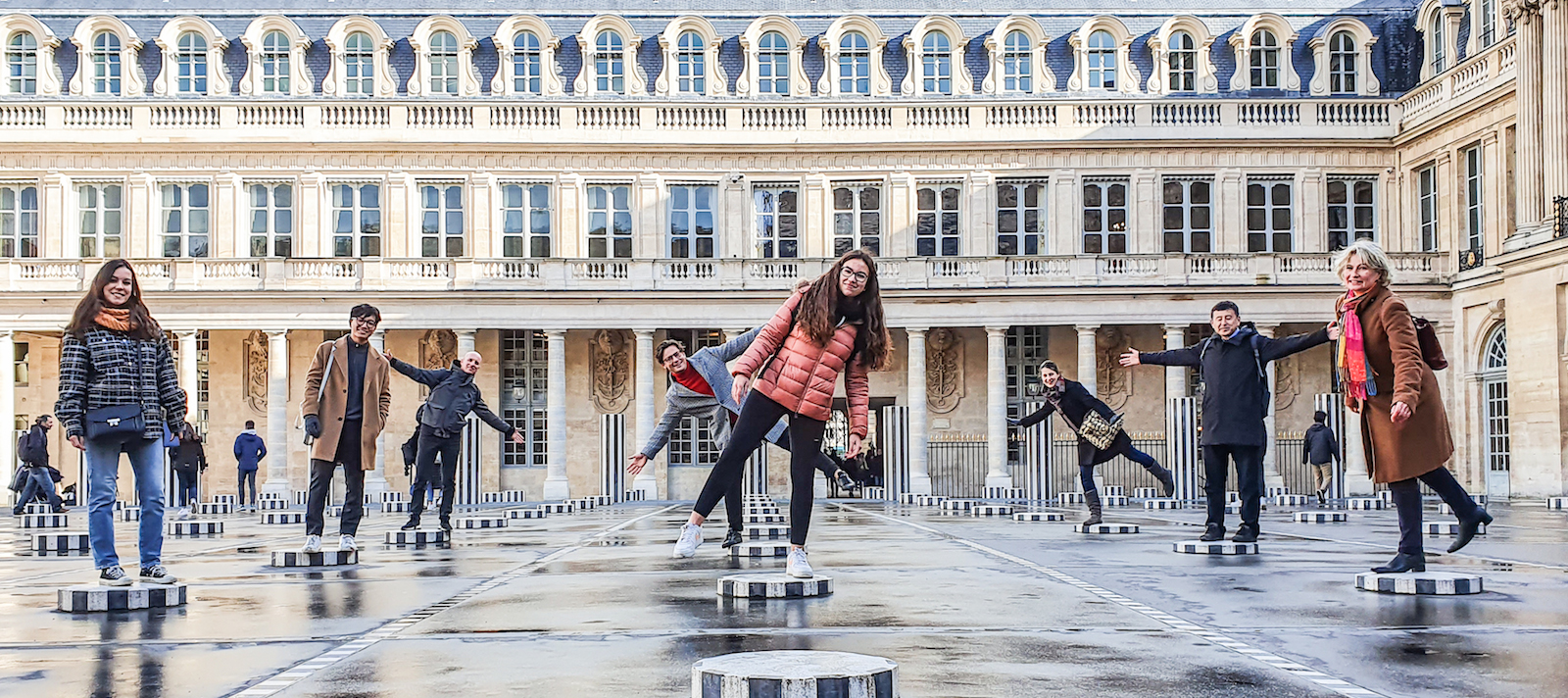 Contenu
Onglet
Tailor-made French language and culture programs
General French classes or classes designed for specific objectives
Cultural outings in Paris and the surrounding region
Personalized welcome and homestay accommodation options
Weeklong stay or more, according to your needs
Colonne
Colonne
You wish to organize a French language and culture program in France for your students
Our school in Paris can offer a program with French classes, cultural outings and accommodation options that are tailored to your group's profile and specific needs.
Together, we can devise a French language program featuring a large range of educational activities and cultural outings, with a strong focus on conversational techniques:
Activities to strengthen oral and written comprehension and expression skills.
Interactive exercises to reinforce grammar and lexical competencies.
Creative workshops (video, theatre, role play, comic books).
Outings in Paris to discover the city's neighborhoods, culture and heritage.
Testing conducted at regular intervals (course commencement, mid-way, course completion), as required and according to predetermined target objectives.
With our wealth of experience and savoir-faire, we can co-devise a welcome program and personalized homestay accommodation options for your students, guaranteeing individual support for each of them during the duration of their stay.
We look after every detail, from students' French language classes to their host family experience.
Our French language immersion programs range from one week to several weeks, and are available for all proficiency levels and all year round (excluding the Christmas and New Year period). 
We can also offer a combined program whereby students take classes in both of our schools in Paris and Dijon.